Hi! I hope everyone is having an amazing day because I sure am and I am glad it's Friday! I'm excited for thanksgiving, but most of all for Christmas! This year is a bit difficult for us because we don't have our own home for the holiday seasons, but again all these ideas do help me get ready for when it's our turn to decorate our home. I have my top 3 favorite blog posts below and I just love them all equally.
One.
The first post is by Rebecca from
Simple As That
. This Christmas tree, I simply adore.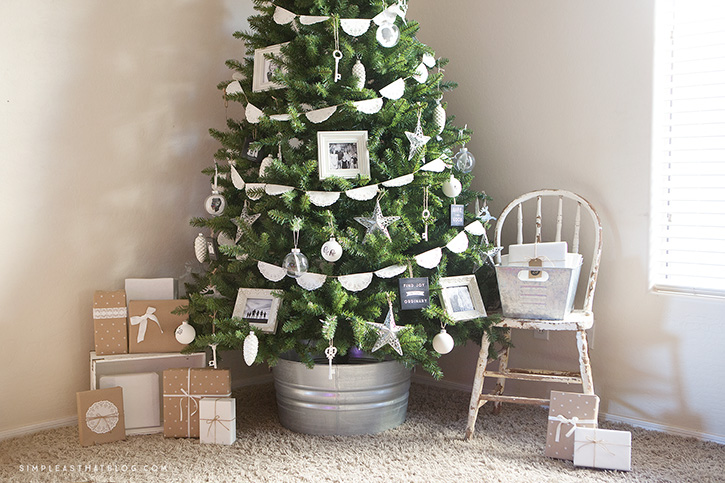 I love the simplicity and the farmhouse feel of this tree. This is defiantly my favorite Christmas tree! The décor is just amazing. Even the chair fits right in.
Two.
How great does this look? This project is quick and easy...and it's something I really look forward to doing.
Three.
Thanksgiving Printables
I really love the look of these printables. I am starting to make printables, I actually made a few yesterday. It's fun and it helps me gather ideas for my house when it's built.
I hope you enjoyed my Farmhouse Favorites! Have a wonderful weekend.
-Viviana